Ref:
Date:
Location:
Photographer:
Ref:
Date:
Location:
Photographer:
alpha bod's
The anglers behind alphabaits

Rob and Chris have been fishing for carp, barbel, chub and other species for many years since meeting whilst fishing at a local water in their teens, more recently carp fishing has taken the front seat for both anglers and using alphabaits together for the last 9 years, led them to jointly acquire the company, firstly to keep using baits they have total confidence in, with a view to supply anglers with good quality food source and attraction baits based on calculated ingredient levels, and trial orientated results from years of fishing experience, at a reasonable price.
Rob Ledger
Rob started fishing when he was 8 years old, first going with his dad to some local ponds, ever since that first outing, fishing has been a life long passion, spending many hours bank side and not just to catch fish, but all aspects that the sport has to offer, and of course bait making and knowing why and what its doing whilst in the water. For Rob catching the biggest or most fish hasn't always been the goal, its been those special moments and the journey on the way.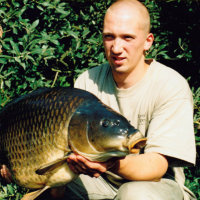 Chris Porter
Chris has been fishing for many years on and off, and always joined Rob for regular session for all species. A number of years ago now Chris took up carp fishing seriously, and has gone onto catch plenty of fish to over 30lb from different waters, from 100 acre gravel pits to busy day ticket waters. He too likes to ensure whatever bait he is using is going along way to improving the food quality we provide fish and anglers, ensuring maximum growth and effectiveness.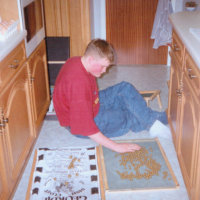 Adam Cordingley
Field Tester, Part-time roller, Admin, and all round good egg.
Longtime Alphabaits user and Advocate. Stringing plenty of good looking fish together throughout 2017/18.
Use the arrows to scroll through the images.